Full-Service Professional Website Design
Create your vision with a creative engaging web designer waiting to share your vision to the world!

100% Created for your vision
Custom Web Design to help you meet your goals!
Speedy 1-4 Page Designs to get you up and running FAST!

It's Your Design & Your Vision!
Mastering the web...it's what we do for you!
Your Design...Your Budget! What are you waiting for?
As a leading end-to-end digital agency for over 25 years, Blue Diamond Webs has specialized, cross-browser performance while providing customized brand storytelling, web design & development, e-commerce, digital marketing, creative and hosting solutions. We help our customers grow their business by utilizing our evolving methodology to define their audiences, create compelling stories, implement innovative technology, and optimize metrics based on measurable results.
– Experience. We've built custom solutions for over 2,300 customers in a variety of industries.
– Dedication. A perfect combination of accessibility, security, integration, administration, and technical ability provide the vehicle for your brand.
– Credibility. With over 25 years of experience, our proven and evolving methodology and results have been recognized consistently by major industry associations.
– Convenience & Efficiency. As an end-to-end agency, our customers receive strategy, creative, development, hosting and digital marketing services all in one place.
Blue Diamond Webs is proud to serve both regional and national brands in a variety of industries.
We believe in a fun, team-oriented culture and we want to meet other like-minded digital experts who enjoy working in a team environment.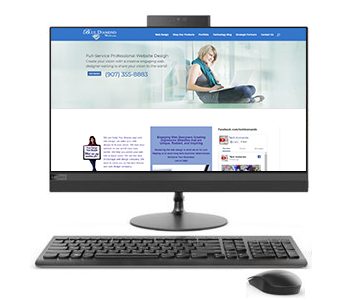 Desktop Design
Choose Alaska's Best Web Design Company
We help you polish your business and then market it!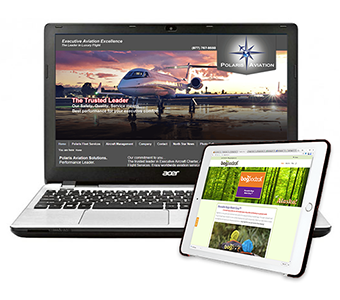 Laptop & iPad Design
We design responsive websites that fit your devices
We host your website on our world class data center!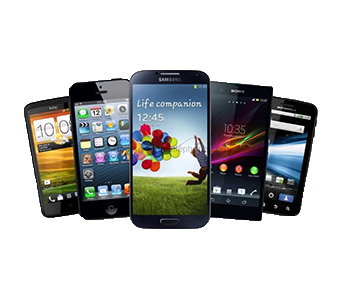 Cell Phone Design
Started in 1994 and now a full service web
development, hosting & support agency.
How can we help you today?
Choose Blue Diamond Webs
You will be pleased you did
We Stay Current
Blue Diamond Webs takes pride in delivering high-quality, affordable technology products that 
meet the needs of our clients.
We're Always With You
We focus on developing long-term partnerships with our clients beyond the initial sale.
We're Local
We work hard to become a part of our community and love to meet face to face with our clients.
Choose Blue Diamond Webs You will be pleased you did
We're Responsive
Blue Diamond Webs are responsive to clients, and ensure we are immediately available.
We Have The Experience
Founded in 1994, we have grown and prospered amidst the rapidly changing world of the Internet
What others say about
Blue Diamond Webs…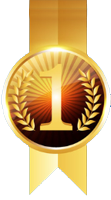 Mary Keeter, Xstream Alaska
"Our experience with Blue Diamond has been awesome. We had Blue Diamond Webs create our first website in 2004 and since that time I have had numerous contacts by other design companies but, when you get excellent service and world class quality, why would I ever consider someone else? We are now into our 15th year with them and on our 4th design upgrade. They are always current with the trends and keep us informed when it's time to change."
Our rating:   

Collin Thomas, Luxmore Homes, Atlanta, Georgia
"The entire time we have worked with Don and his staff we have become thoroughly impressed with the level of professionalism they continually display. What has been nice is that they provided us a cost and a time table and then, they stuck to it. We couldn't offer you a better choice for a designer than what we have found with Blue Diamond Webs! They are a long way from us but, the service is just like they are down the street."
Our rating:   

Savanah Hargraves, Bagpodzak of Alaska
"I have found Don's design work to be fantastic and very fast! I needed my site ASAP and he went right to work for me. I couldn't believe all of the many features he showed me and how many suggestions he made that saved us huge head aches down the road. He installed a shopping cart system for us that works like a dream…processes our sales, deposits our proceeds, and notifies us when we have money in the bank. He hooked up our social media links and even took time to show us how to link them all together for an interactive approach to our SEO. It works! We're happy! Don't choose anyone else!"
Our rating:   

Ivan Leukin, Port Angeles, Ak
"I began working with Blue Diamond Webs in 2007. Don has been an excellent partner for us, his design work is high quality, his suggestions save us from pitfalls, his experience can't be beat, his response time is immediate! The work is Fantastic!"
Our rating:   

Joan Santiago, Director of Administration, Polaris Aviation, Teterboro, NJ
"As an executive aviation company we cater to a clientele who, not only expect quality but, demand it. With this in mind when we began a search for a web design company we only wanted world class and that's what we found at Blue Diamond Webs. Now, we have been pleased with their service for over ten years."
Our rating:   

GoDaddy Certified Pro Designers Creating Elegant Websites!


We Host & Support Your Website!
NEED BETTER TOOLS FOR MAKING DIRECT REAL TIME CONTACT WITH YOUR CUSTOMERS?
SPEAK DIRECTLY TO CUSTOMERS WHEN THEY COME TO YOUR WEBSITE!
YES! IN REAL TIME!
IT'S HERE!

100% Satisfaction
We are confident we can create your vision and that is why we offer a 100% Satisfaction Guarantee
It's an easy concept really…we build long term business relationships by creating something we are both proud of.
If you feel disappointed with what we design for you, then simply request a refund. 
Our goal is to create your vision to the world!