Outstanding Web Sites Built With
State of The Art Technology
Our websites look great because every design
is crafted to the client's needs.
Under the hood you get today's standards.
If You Can Dream It,
We Can Build It!
We live and breath custom designs
We design custom web designs to
meet the exact needs of your business.

Consistently Outstanding Creative Design!
Our work speaks for itself. On the web or in a video our talent shines through every project we work on.
Web Design & Development
We are Alaska's Professional web design company, developing responsive websites that fit all of your devices!
E-commerce sites to fit any size catalog or store. We design and build websites that engage your visitors, clearly communicating your brand message. Our sites are easy to navigate while presenting amazing features, eye catching action and brilliant graphics. We aim to drive visitors to take action Serving clients throughout Alaska and the nation, our team of design professionals are a perfect match to become a part of your Internet marketing team.
What Sets Us Apart?
We're a leading edge Alaska web design company and full-service web support business rolled into one. We approach your website from both a technical and a marketing approach. Our web development experts are wizards at implementing the latest web standards, programming techniques and online marketing strategies. Combined with our in-house web support services we are always providing best in class web design, hosting services, web security, online marketing, and email accounts.
No Limits Web Development
If you can dream it, we can build it. It's as simple as that. If you need a little help with the dream part, we'll help you turn your ideas and goals into reality. We have the technical capability to develop just about anything visible through a web browser. Whether you're looking for a simple website, a more effective e-commerce solution, a custom web or mobile application, or a better way to leverage your social media efforts, we can help you get the results you're looking for.

In Today's world most people use their cell phones while traveling to locate businesses they are in need of. Your services need to be available for them to find. We put you there.

Google Places is a new tool that helps customers find your local business online. Blue Diamond Webs makes sure your business is proudly listed so customers find you every day.  

Everyone uses Facebook, Twitter and many of the other prominent social media services in today's world…is your business listed? If not, we will help with getting you registered and published.
Your Domain
Starting at $9.99/year
.com  .org  .net  .co  .us  & more
The Web Site Layout
$299.00
Each Page
$100.00
Each page is a menu item
Monthly Cost
$19.95/month
No hidden fees
CAN'T AFFORD A NEW WEBSITE?
INITIAL 50% DEPOSIT of DESIGN COST
Then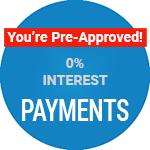 BALANCE OF DESIGN COST
PAID OVER 12 OR 24 MONTHS!
That's It!
No Contracts – Cancel Your Account At Anytime!
Test your website to see how mobile friendly it is.
Need Help? Call our award-winning support team at (907) 355-8883